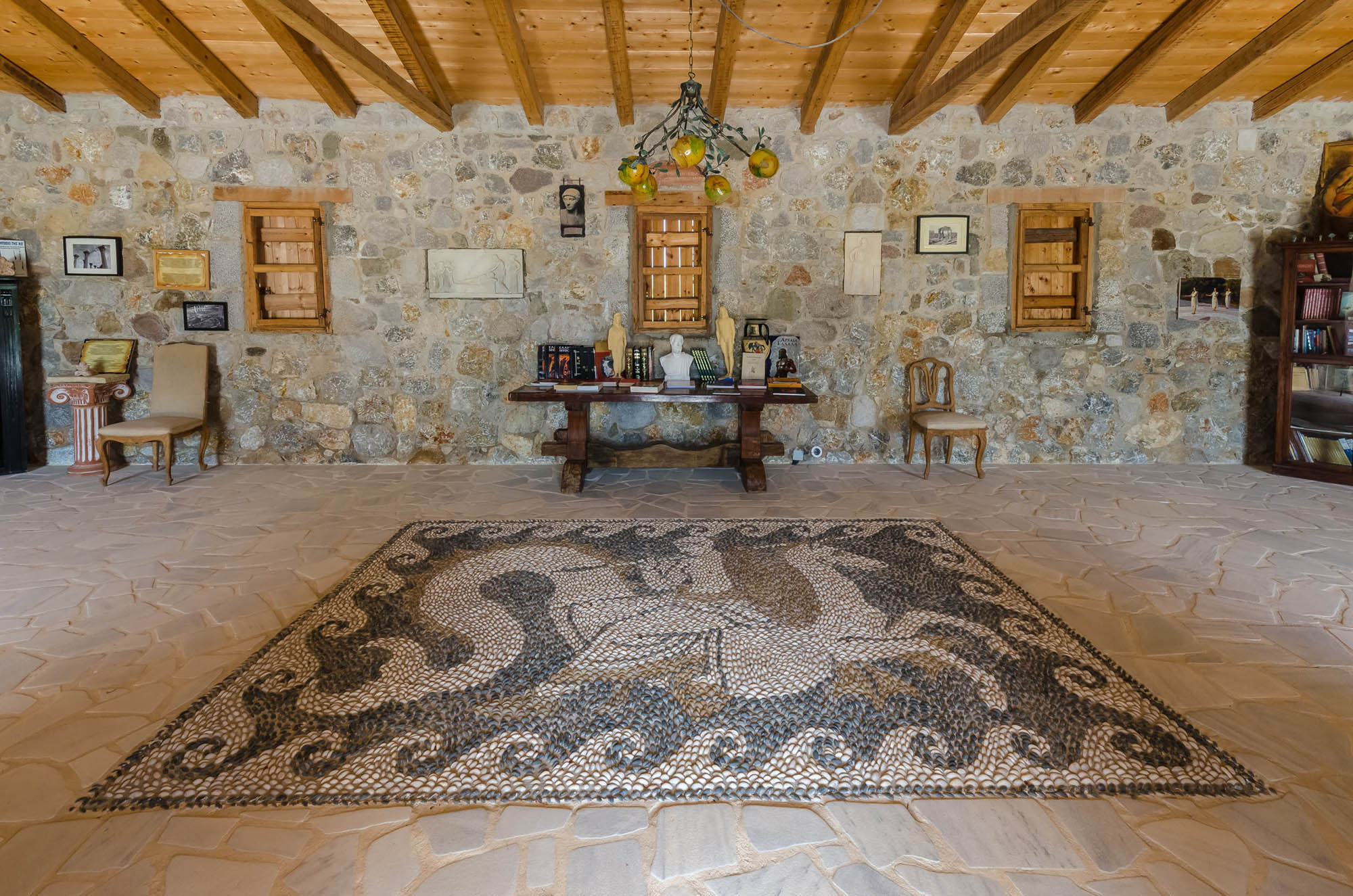 Philosopher's Arcade located in our Garden is a replica of the ancient philosophycal centers, where the greek philosophers were gathered to speak about great philosophical issues.
In our museum the visitor can find  a library that constists all the books of Hippocrates, the Great Material Medica of Dioscuridis, the Greek Mythology and books about our History, phylosophical books and the great litrature of Nikos Kazatzakis and many more.
In the same time we have an excibition of copies of the tools were used by the doctors in the time of Hippocrates, found in the national arheological receipts fund.
Also we have a great excibition of items coming from the modern history of Greece, like the first and second world war. Visitor can see books and objects from 1920 and learn about our history. Here we can recognize the value of saving objects, over the years, which will become the legacy for our descendants.
The floor consists a stone mosaic, copy from the ancient house in Eretria one of the last saved houses of the 5 centure b.c